Primero que todo... Un saludo a todas las que siempre me visitan. He estado alejada por muchas razones entre ellas que estuve de viaje según indique en otro mensaje también al llegar al Puerto Rico recibo la noticia que mi padre esta en el hospital.
Entre todo lo que ha pasado doy gracias a Dios porque mi padre salio del hospital que estaba y luego tuvo cita en el
Hospital de Veteranos
donde siempre se atiende.
Entre esos dias llegaba a la casa y me sentia mal y tenia que estar acostada porque me dolia todo el cuerpo... el viernes pasado tuve dolor de cabeza mejor dicho Migraña y apenas podia hablar me molestaba y me daba mas dolor.
Estaba programado ya un Cateterismo para mañana y por cosas del destino me llamo esta mañana (lunes) para indicarme que tenia catarro (monga) y que tenia que llamar porque no iban a poder hacerle el procedimiento del Cateterismo.
Dios obra de manera misteriosa, me mantuve con Fe y ore pedía que todo saliera bien y si era tan necesario que le hicieran el Cateterismo que se lo hicieran pero que si no pues que no sucediera... Por eso digo que Dios obra de manera misteriosa y le doy gracias porque por el momento no le van hacer lo que ya estaba programado.. así que me siento mucho mas tranquila y dando gracias que aunque es porque tiene catarro todavía no va... Gracias Señor Amen!... Que sea cuando tu así quieres si es necesario.
Cambiando el tema y hablando de mi viaje... Wow! que mucho disfrute por Las Vegas, la temperatura no es igual que
Puerto Rico
y cambia para este tiempo solo que esta vez se sentía mas frió que otras veces pues he visitado LV en otras ocasiones para la misma fecha.
Mientras Puerto Rico es una isla tropical, Las Vegas NV es un desierto y con cambios demasiados diferentes a mi pais.
Los primeros 5 dias estuvimos en
Planet Hollywood
(situado justo en el Strip)luego nos trasladamos a otro Hotel ya un poco mas distante de Las Vegas Strip (W. Flamingo Bay)
Tengo fotos, muchas fotos de otros viajes y este viaje no era la excepción. Conseguí ir a un Walgreens a vaciar la tarjeta de la cámara por si acaso no me daba, llevaba otras memory card pero queria seguir usando la misma. De una vez pase fotos que tenia de mi viaje a Disney y de ese todavia me falta bajar fotos para CD's wow! porque fueron muchisimas. Ni se diga del viaje a Washington, DC... tengo trabajo de Scrapbooking largo super largo pero tiempo es que me falta je je!!! Este año por diferentes razones he viajado 3 veces;
Washington D
C (antes de ir allá estuvimos en
Maryland
en casa de Sheila la hija de Jaime así que también tengo mas fotos) luego mi viaje a
Orlando FL
(Disney para celebrar mi cumpleaños, pasamos unos dias super buenos en familia con Sheila, Dani y familia (los dos nietos, "Brian y Nathan" y Dani Jr, el nene de Dani) y recientemente el viaje a
Las Vegas
(dos semanas wow! super nice.
Jaime y yo visitamos los Casino bueno era
Casino Time
, a el le encanta, a veces yo también jugaba pero poco me gustaba mas mirar mientras el estaba jugando y a la vez caminar por el Casino, un día con lo que me gane compre un wallet marca Vittorino asi que los inverti muy bien.
Tambien pude ir a las tiendas que quería y las que aparecieron ja ja!!!..
Big Lots
,
Target
,
Blick
www.dickblick.com
(ahi compre
Copics
a buen precio asi que forman parte de los que ya tenia que he adquirido a traves de The Angel Company),
Michaels
,
JoAnn
y Ross. De
Target
pude ir dos veces y una de las tiendas fue la que visite dos veces osea que fueron 3 ja ja!!!, a
JoAnn
(si me dejan ahi no me esta malo ja ja!),
Big Lots
(lo visite dos veces),
Blick Art & Crafts
lo visite dos veces tambien y a Ross que aunque lo visite una vez quede encantada con esa tienda, entre y no sabia que tenian cosas de Scrapbooking ahi compre Libretas de Papeles a buen precio.
También visite la tienda
The JulieJane Paper Company
, es la 2da vez que la visito pues el año pasado me llevo mi amiga Claudia que vive en Las Vegas (Claudia is a sweet lady me llevo a muchas tiendas en el 2009)quede encantada con esta tienda tiene de todo y la atención a los cliente también me gusta pues fui otra vez. Tambien
visite
Viva Las Vegas Stamps Co
. esta tienda tambien la visite en el 2009 con mi amiga Claudia, primero fui un dia y estaba ya cerrado asi que tan pronto pudimos Jaime me llevo alli, todo los stamps (wood stamps) que te puedas imaginar alli estan, y estan super organizados. Hay una mesa con muchos stamps fuera de la madera y a buen precio en esa misma mesa hay una area con stamps rebajados de precio. Consegui la tinta marca
Memento
que busca (asi que compre dos por si acaso un refill para los ink pad) En resumen quede complacida de todas las tiendas que visite.
Asi que ya para una próxima ocasión ya tengo en agenda visitar todas las que pueda ja ja ja!!!
Tuvimos un día que nos salimos del area de Las Vegas y fuimos a un sitio que se llama
Valley of Fire
:
http://parks.nv.gov/vf.htm
Este video se encuentra en la página que menciono arriba, me encanta la música de fondo:
Valley of Fire
from
guillaume garrigue
on
Vimeo
.
Si te gusta visitar diferentes sitios y estar en contacto con la naturaleza y estas en Nevada y/o como yo visitando Las Vegas ve a visitar
Valley of Fire
.
Luego de este sitio visitamos
Lost City Museum
(Overton, NV)y pueden creer que donde menos esperaba encontrar un museo alli esta. Cuando llegamos solo habia un carro que estaba visitando. Una señora muy amable te atienda a justo al entrar, te orienta donde puedas tomar fotos y donde no, hay un area para ver un video de la historia de Lost City y como surge el Museo.
Enlaces relacionados a

Lost City Museum

:
http://www.sunsetcities.com/lost-city-museum.html
http://museums.nevadaculture.org/index.php?option=com_content&task=view&id=397&Itemid=125
http://attractions.uptake.com/museums/nevada/overton/lost_city_museum_17229078.html
Ya luego salimos y seguimos rumbo a Las Vegas nuevamente claro paramos a echar gasolina, cenar algo y descansar para volver a tomar nuestro rumbo. Asi que paramos justo en un lugar que hay justo al bajar a la salida que luego te llevara al camino a tomar para llegar a Valley of Fire, se me olvida el nombre ahora pero yo tome foto del lugar. Es Gas Station, es grocerie, si gustas jugar un rato tambien hay un pequeño casino.
Recomendacion para el viaje de
Valley of Fire
, lleva suficiente agua y cosas para merendar te hara falta y por alla encontraras areas para merendar, tambien encontraras Restroom aunque no fancy pero los hay.
Otro dia salimos super temprano fuimos primero a
TARGET
pero era muy temprano y la tienda no estaba abierta asi que seguimos hacia otro sitio que nos gusta visitar, Los Museos, asi que buscamos info pero no vimos el horario de
Las Vegas Natural History Museum
... No tome foto para al menos tener el recuerdo de que si estuve ahi, ya sera otra ocasion. Tambien llegamos muy temprano nos fuimos a una tienda cerca solo a mirar y luego entonces nos dirigimos a Fremont. Siempre vamos de noche esta vez fuimos de dia... ya sabes lo mismo Casinos y mas Casinos ja ja!!!, tiendas de souvenirs. Almorzamos por alla y por alli como ya sabia que habia un Walgreens alli fui y de una vez pasar mi memory card de la camara en CD's
Ya luego nos fuimos cuando ya anochecia pues ibamos a ver un show y cenar, la pasamos super bien.
Esta vez vimos 4 shows:
Viva Las Vegas Show
,
The Mentalist
,
The Beattles Show
y
Matsuri
.
Todos me gustaron pero tengo que decir que ese ultimo show me encanto, lo recomiendo.
Bueno trate de resumir lo mejor que pude, estoy cansada y apenas estoy usando la computadora para ver mis mensajes los leo desde mi celular cuando puedo.
Espero volver pronto. Gracias por visitarme y recuerda dejar tu huella en mi blog y dejarme un mensaje, me agrada leer tus comentarios por aqui.
Christmas Glitter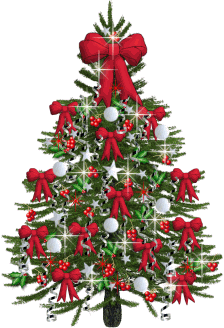 glitter-graphics.com